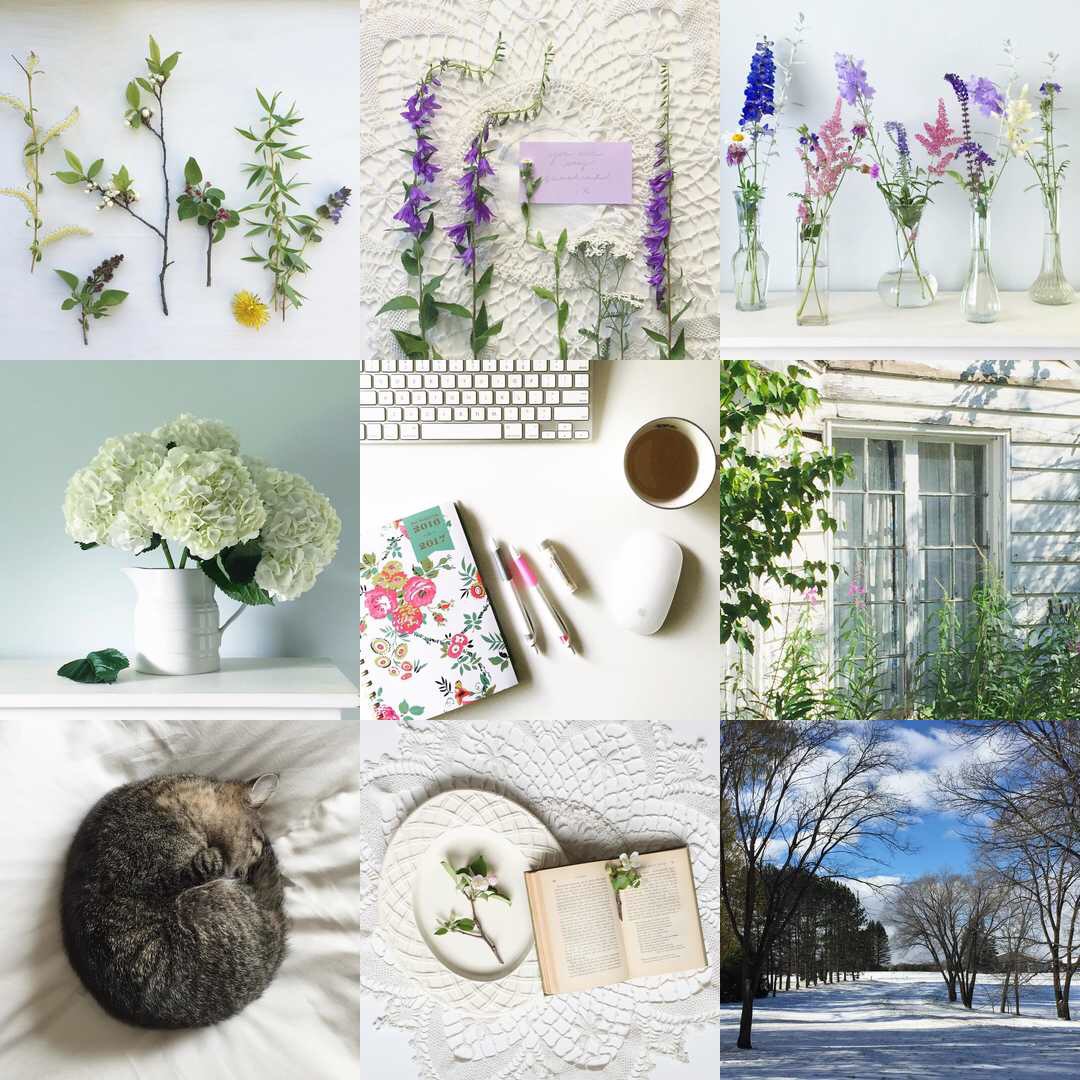 hello and greetings .. the compilation photo above is my 'best nine' from last year on instagram .. lots of pretty flowers and cozy days. i have been enjoying capturing slices of life as it happens.
a quick recap would be typical of a january post, but i have been quite busy behind the scenes. busy parting with over 1000 things including a sofa, two chairs and boxes & boxes of other items, which i will detail in a future post. a not so busy summer was spent enjoying the outdoors as much as possible and taking a few short trips. we also continued working on our lower level 'cabin', it just needs one more coat of floor paint and a few finer details completed (like filling nail holes) and we can move on to the upstairs .. it was immensely enjoyable to host christmas in the space, perfect for cozy winter evenings.
i have also been putting in a great deal of work refining this website and working on upcoming creative projects, as well as taking a few on line courses. along with undertaking interior design projects i am preparing for the upcoming homeshow at the convention center, where i will be offering complimentary consultations. spring is on its way and it is always a great time to think about how you may want to freshen up your space.
wishing you a lovely weekend :)