Hello dear readers. Today I am starting a short series that will introduce you to blogs that I am drawn to and enjoy visiting. Some will be blogs about creativity or design; some will be about simplicity or inspiring words. Some will be from here in the mid-west and others will be from around the globe. Please join me every Monday for the next nine weeks…through the days of spring…until summer has arrived.
So, shall we begin? As I have mentioned, I have been taking an online course called 'Blogging Your Way', so thought it was only fitting that the first two blogs I share with you are authored by the course instructors Holly Becker and Leslie Shewring.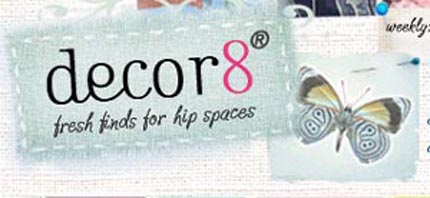 After spending a decade in the corporate world, Holly began decor8 in January 2006; gathering design inspirations and blogging passionately about them multiple times daily. Over the following five years decor8 would grow to a readership of 35,000 daily, due in part to Holly's dedication, but more likely I believe to her very open and accessible nature. There is a wealth of knowledge and resources collected on decor8, from interior designers and photographers to stylists and crafters to name a few, all beautifully presented and thoroughly researched. However, it is the interaction with her readers that Holly takes time to foster which is evident when reading her posts. The entries I tend to gravitate toward the most are ones relating to Scandinavian and Swedish design. Here are a couple of my recent favorites…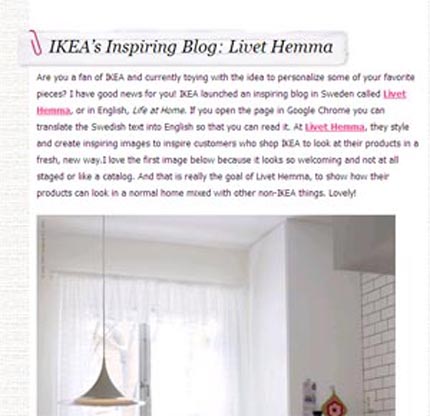 Ikea's inspiring blog; Livet Hemma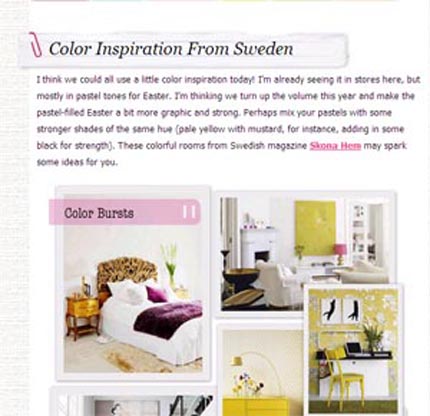 Please have a look at this lovely blog and find what draws you to return…
Now onto Leslie's beautiful blog…

Leslie started a creative mint  in April 2009 as a place to share her inspired projects and photographs. The first time I saw Leslie's blog I thought it was the most beautiful one I had seen; so simple, pure and stunning. Her photography is captivating and transports the viewer to a quiet, peaceful place. Just what is needed in the hectic world we live in. Leslie is genuine and sweet and has an amazing eye for detail. Every time I visit her site I come away inspired and centered. Here are a couple recent favorites…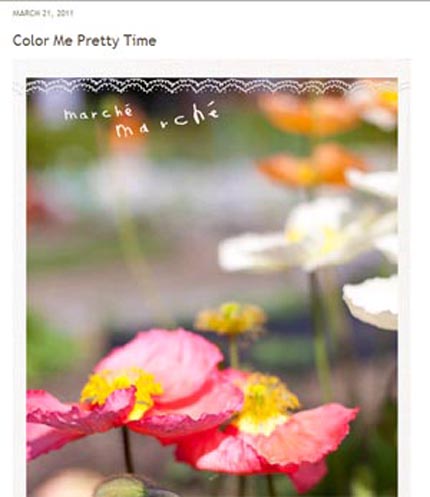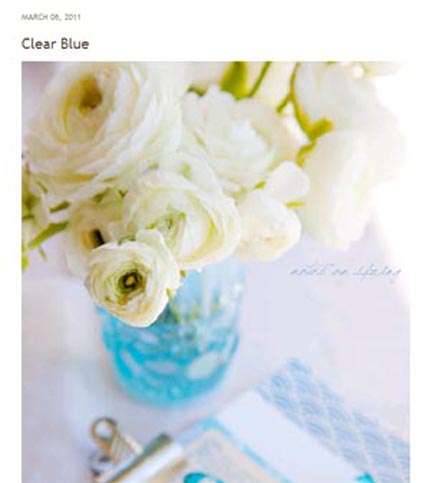 I invite you to have a peek….
Thanks for letting me share these with you today…more to come next Monday.