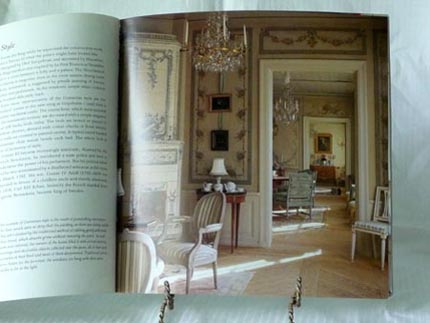 The Swedish Gustavian Style is named for the young king, Gustav III who reigned over Sweden for 21 years from 1771 to 1792. The Gustavian Style had actually begun to take shape nearly a decade before this when his father was still in power, as a movement against the more ostentatious style of the baroque period. It was an amalgamation of the lighter rococo style and the more sparse neo-classic look. The Gustavian Style continued to transform and became even more clean-lined as the century progressed.
When King Gustav came to power he had been studying abroad in France. He was drawn to the Louis XV and Louis XVI furniture shapes, but reinterpreted them in soft greys and creams with less ornamentation. He also had made visits to the newly excavated site of Pompeii and Herculaneum and was taken with the Greco-Roman designs found at the sites. These locations influenced how he wanted to furnish the royal properties back in Sweden.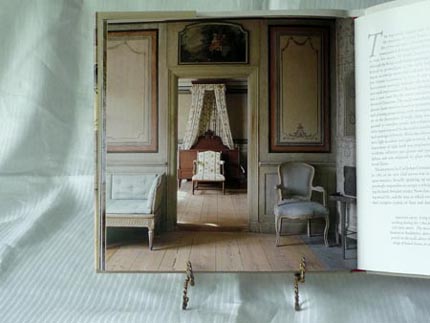 Another influence at the time was Jean-Francois de Neufforge, a French scholar, who had taken more than ten years to complete the Recueil elementaire d'architecture which documented a vast quantity of ornamental motifs such as laurel wreathes, garlands and medallions. Gustav found all of these elements very attractive and sought to combine them with restraint, symmetry and vision.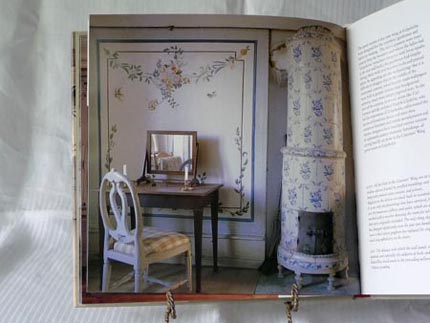 Another pivotal point regarding the furnishing of Sweden's interiors was the invention of the tiled stove in 1767. This meant that larger properties now had the ability to heat each room with much more ease, as the stoves were many times more efficient than earlier versions or open fireplaces. Rooms could now be occupied through the cold winter months. This gave rise to occupants wanting to furnish these spaces more fully.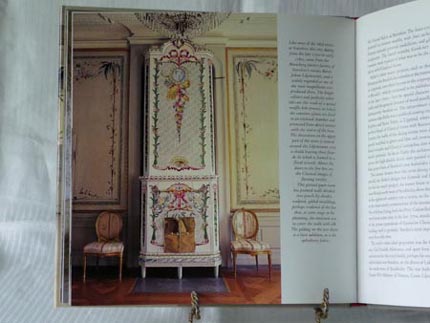 hallmarks of the swedish gustavian style include…

:: wide plank pine wood floors, scrubbed pale
:: tall windows with minimal coverings
:: linen panels painted with garlands and laurel wreathes
:: refined furnishing painted in soft greys and creams
:: tile stoves with decorative designs
:: simple furnishing fabrics in cotton or linen
:: fabric designs in checks, stripes and delicate florals
:: reflective crystal chandeliers
:: decorative brass wall sconces
:: exquisite minimal accessories
:: symmetry, balance and elegant proportion
The beautiful interiors shown are taken from these two books; just part of many I have collected over the years on Scandinavian Design.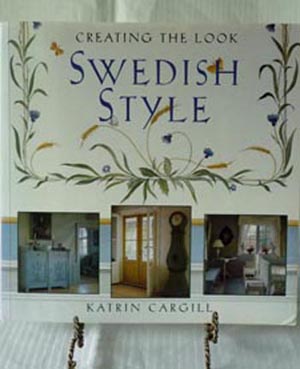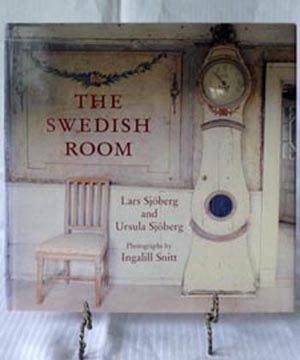 The first interior is from Katrin Cargill's 'Creating the Look – Swedish Style' with photography by Christopher Drake and the others are from "The Swedish Room' by Lars and Ursula Sjoberg with photography by Ingalill Snitt. Both are lovely resources for anyone looking to learn more about Swedish style.