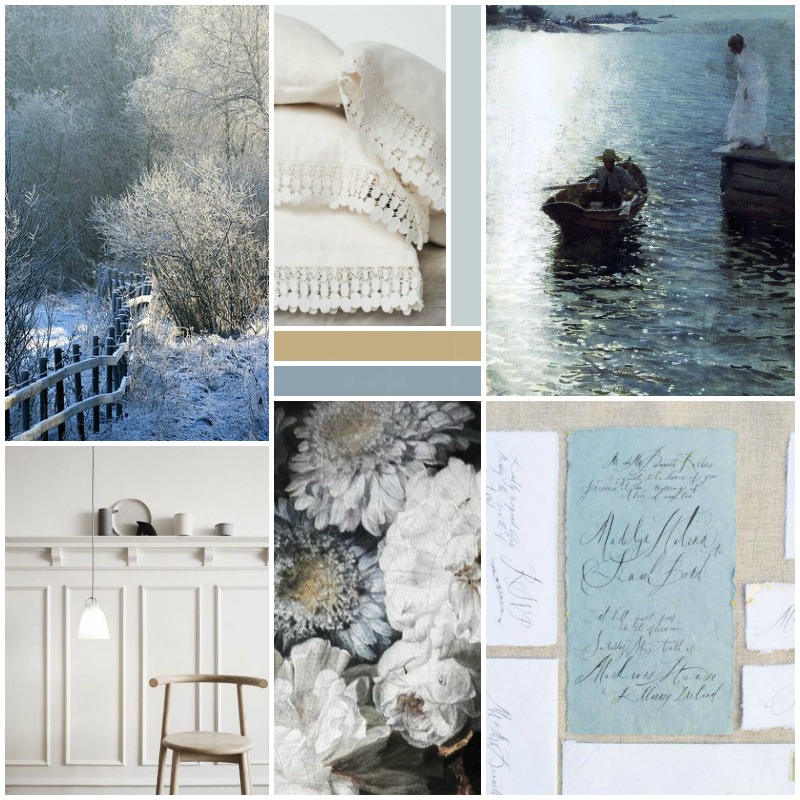 hello to you all and happy spring! we seem to just be entering the season as the apple blossoms and lilac are just starting to open … it is amazing how the newness of spring and warm weather can make one feel so much more optimistic. lots going on here; if you care to, you can see snippets of my day to day on my instagram …
we have come a long long way on our lower level 'cabin' remodel and it feels wonderful to be this far … i am still on my quest to part with a thousand items … but took a bit of a hiatus on the sorting to do the remodeling work … this is however, the perfect time for a good spring clean so i plan to continue the process.
i have also been working on my business direction and goals with the help of rosa's 'the creative business' course at grafika studio … the mood board above is part of my homework. it was so much fun to put together … it is to help me define how i want my business to feel from a branding perspective. i am looking forward to a redesign for this blog and integrating casa bella designs, so it is all in one place. with regard to business direction, i have been increasingly drawn to the fascinating subject of color psychology and want to blend this into my work process …
if you happen to have an interior design project you are thinking about, please get in touch.
wishing you a lovely weekend and mother's day x