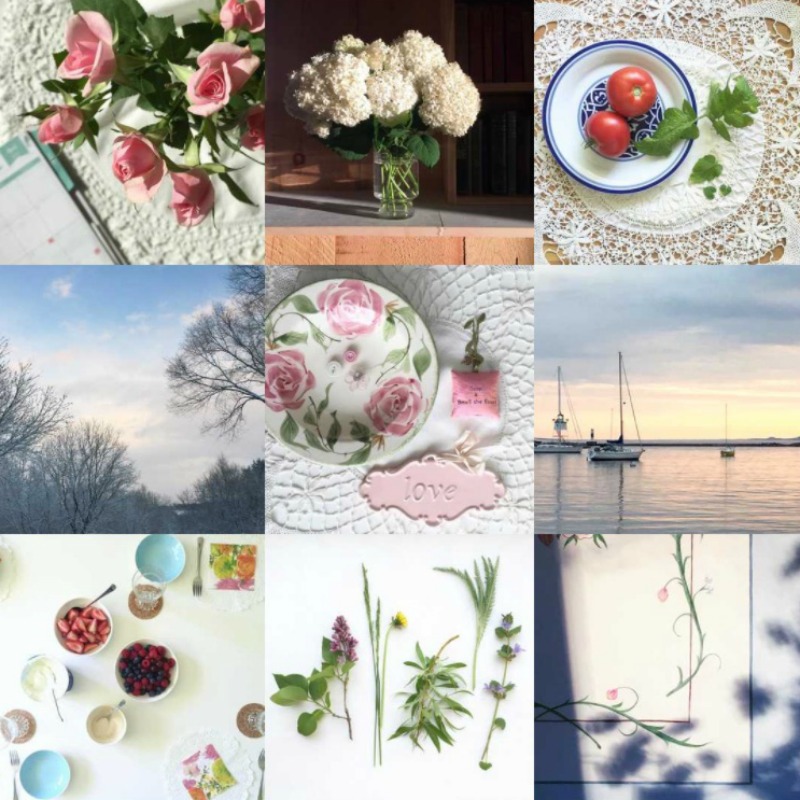 hello lovelies and happy february one .. they say february one is the new january one .. so with that i am sharing a bit of an update. the photo above is my 'best nine 2017' from instagram .. sunshine, flowers, fresh food and blue skies .. some of my favorite things.
the years do seem to meld one into another .. but there were a few stand-out moments last year that i continue to think about.
my design work was very busy up to summer at which time we took a lovely little break up north, to my home town. we enjoyed the adventuring, the quiet and the togetherness .. the first 'real' vacation since my girl was in middle school. then in september i was very fortunate to be able to attend inspired retreat near nashville .. four days of learning, listening and lounging with lovely ladies .. it was utterly wonderful to be so pampered and filled up. hubby then joined me in nashville and we ventured through the smokey mountains toward charlotte to visit relatives and have more time to rest and relax .. we really had such an enjoyable time, very much looking forward to our next visit. we also had three weddings to attend; spring, summer and fall .. in a conservatory, a beautiful backyard and on a riverboat. autumn was busy with family gatherings and the holidays .. and just like that the year slipped away.
i am so optimistic for this coming year .. the new opportunities and a fresh outlook. looking forward to sharing more as things progress.
take care x